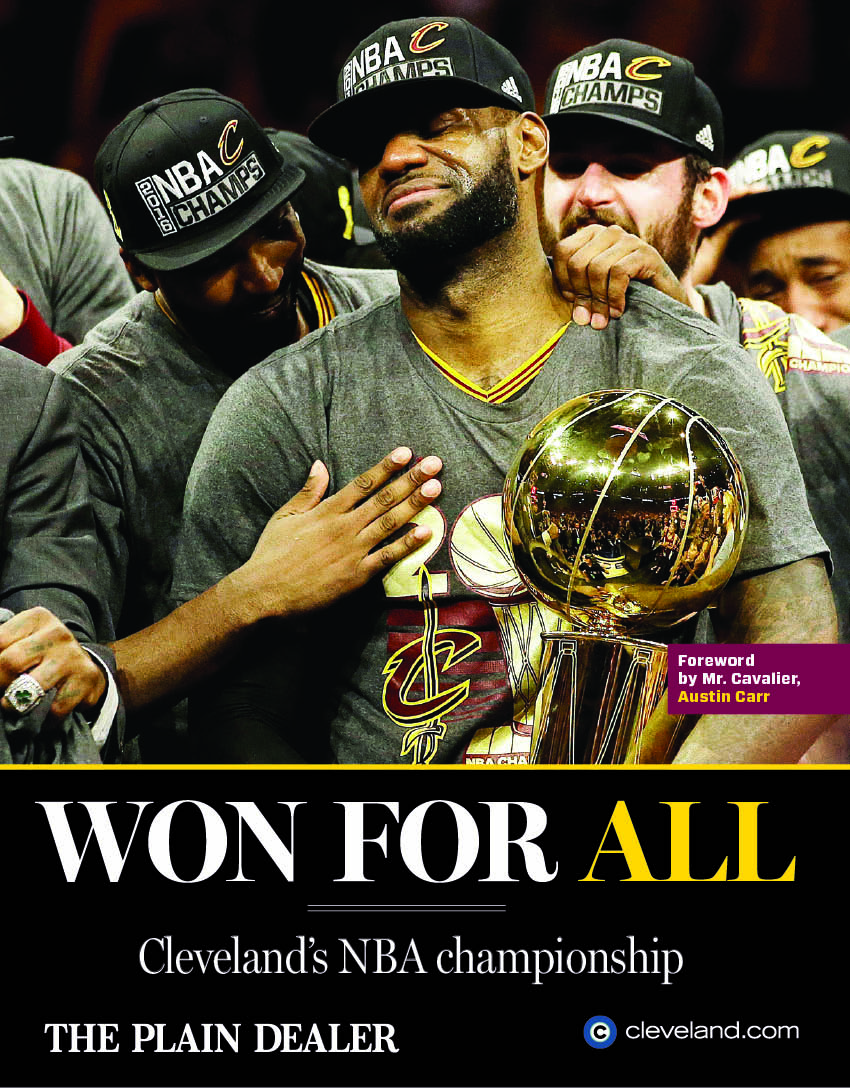 Softcover - $14.95
SOLD OUT!


Hardcover - $24.95


Won For All:
Cleveland Cavaliers NBA Champions

8.5x11 Hardcover or Softcover 128pp
Over 100 full-color photos included.

The wait is over. With the Cleveland Cavaliers capturing the 2015-16 NBA championship, the franchises first since entering the league in 1970, the city of Cleveland and Cavs fans across the country are celebrating in grand fashion. All the postseason heroics and regular-season highlights are captured within this 128 page, full-color tribute to the team, with feature articles, series recaps and incredible photography from the award-winning staff of The Plain Dealer. From LeBron's return to Cleveland to the NBA finals triumph over Golden State, Cavs fans can relive every moment in this commemorative book that is sure to become a classic keepsake for every Cavs fan.

A must have for all Cleveland faithful.


Secure Payment by


If you have any difficulties, order by phone! Call Toll Free: 1-800-697-3756