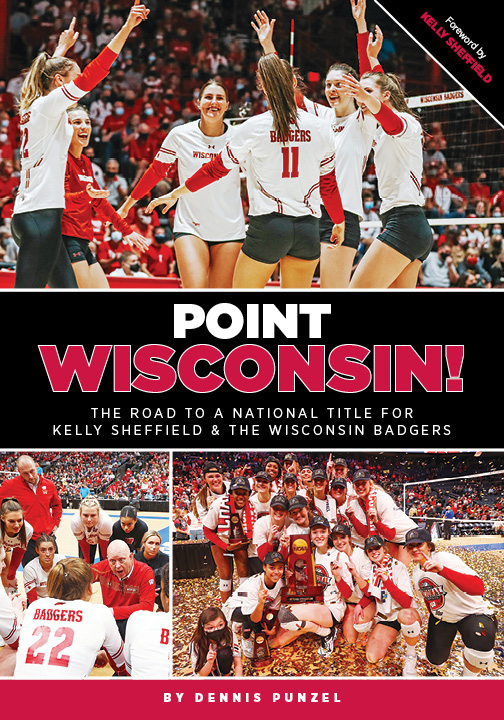 Softcover - $22.95

Enter Promotional Code:
(Promo codes are case sensitive.)

POINT WISCONSIN!
The Road to a National Title for Kelly Sheffield and the Wisconsin Badgers
8.5x11 Softcover 232pp
Kelly Sheffield has never played a game of volleyball in his life. Truth be told, he got into the sport mostly as a favor to a former high school classmate who talked him into helping her coach the junior varsity team at Muncie Burris High School in Indiana.

Some three decades later Sheffield was at the top of his profession, having coached the University of Wisconsin volleyball team to its first ever NCAA national championship in 2021.

Point Wisconsin! details Sheffield's rise through the coaching ranks, how he and his staff went about building the UW program, as well as first-hand accounts from players and coaches on the challenges the team faced during their march to the school's first-ever national championship. Photos throughout.

A must have for all Badger volleyball fans.
Secure Payment by


If you have any difficulties, order by phone! Call Toll Free: 1-800-697-3756