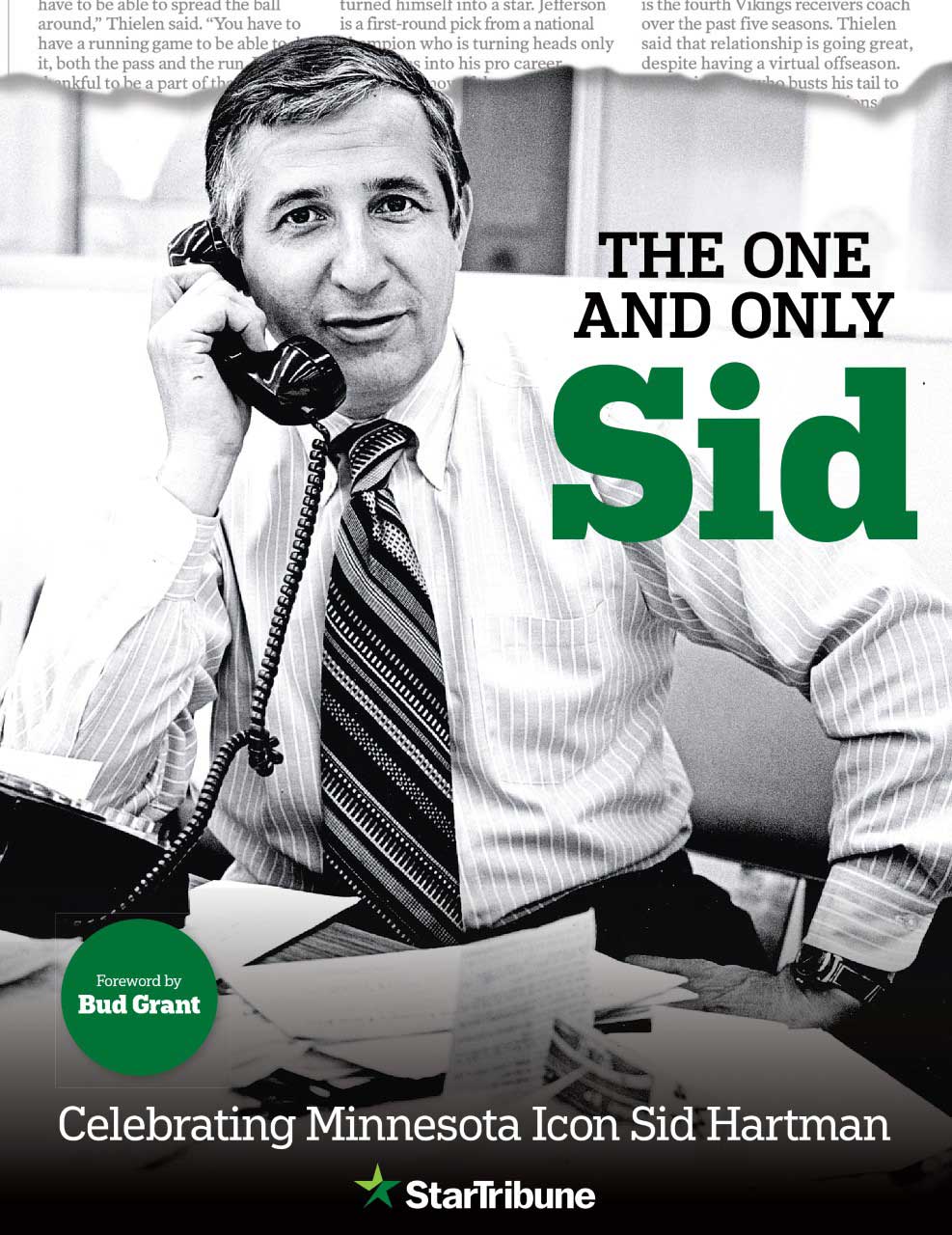 Softcover - $14.95





The One and Only Sid
Celebrating Minnesota Icon Sid Hartman
8.5x11 Softcover 128pp

Only a very few individuals in a profession can be called icons. Sid Hartman was one of them. From a humble start selling newspapers on the street in 1928, Hartman would go on to write about sports for the Minneapolis Star Tribune for the ensuing decades. At age 100 he was still writing three columns a week, his final one appearing on October 18, 2020 - the day he died.

He became one of the most influential and popular figures ever to use a typewriter, and later computer, for his livelihood. He also became a popular radio personality for WCCO and for 20 years was a panelist on a Sunday night TV show. If Minnesotans referred to "Sid," there was no doubt who they were talking about, much the same as the first-name status of the greatest of those he covered, men like "Kirby" and "Harmon" and "Bud."

Celebrate the life and times of a Minnesota legend with this beautiful tribute book from the award-winning staff of the Minneapolis Star Tribune. The perfect holiday gift for Minnesota sports fans.




Secure Payment by


If you have any difficulties, order by phone! Call Toll Free: 1-800-697-3756