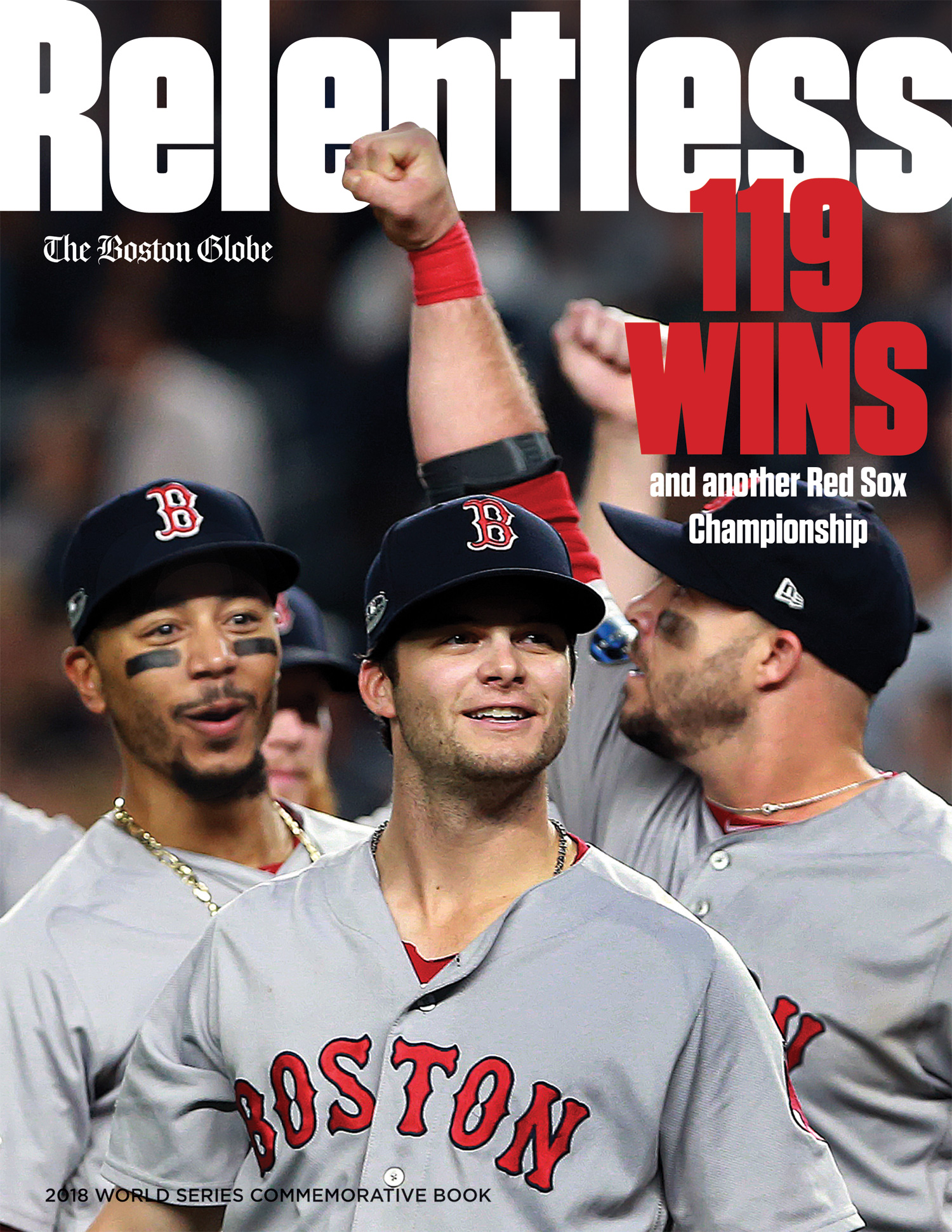 Softcover - $14.95

Hardcover - $24.95



Relentless
119 Wins and another Red Sox Championship

8.5x11 Hardcover or Softcover 128pp
Over 100 full-color photos included.

Relive the Red Sox championship season in this must-have keepsake book. Featuring vivid stories and dramatic photographs from the award-winning Boston Globe editorial staff, the book captures all the excitement of the team's indomitable march to another World Series title.

A must have for all Red Sox fans.
Actual book cover images are subject to change.


Secure Payment by


If you have any difficulties, order by phone! Call Toll Free: 1-800-697-3756